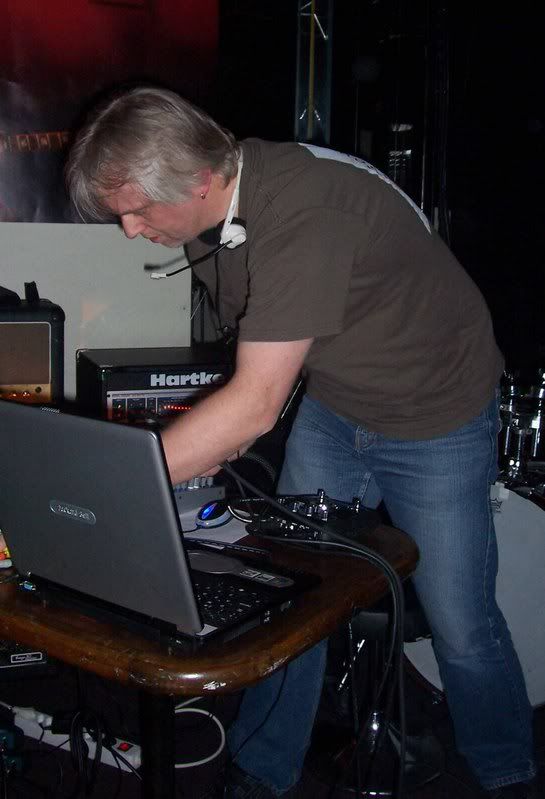 Live på BHCF #9 på Sinus 15/11-2007. Foto; Tore Stemland.
Startet opp som solo artist under artistnavnet Ronny og ga ut sin debut plate "1965" (Ronny) CD-R i 11 nummererte eksemplarer nov 05, før han føyde på sitt etternavn også. Som dette spilt bl.a. på
Nødutgang 2006
og
Bodø HardCore Festival #9
. Samtidig startet han industriblues bandet Ronny The Råne And His Men On The Måne som etter noen konserter skiftet navn til
Blaakraft
vinteren 2007. Wærnes ble med i
Psykisk tortur
våren 2006, som er et av de eldste industrial bandene i Norge,. Han konsert debuterte med dem på Nødutgang 2006, et opptak som senere ble utgitt som "
Live at Bremnes fort July 2. 2006
" (
Go To Gate Records
).
Som solo artist skal han opptre på den velrenommerte avant-garde festivalen
Shiphorst
i Tyskland nå i løpet av sommeren 2007. Spilte på en konsert våren 2007 som
Origami Emergencyka
. Her er Wærnes sin 15x1 cd utgivelse som kom i 15 eksemplarer. Alle låtene er på 1 minutt og var bidrag til
ZH27 internasional audiocollaboration
. Flere av minuttene er brukt i denne serien, men da som en del av lydcollagen som
Zan Hoffman
har utgitt.
Senere startet han i lag med sin bror Espen duoen
Espron
som gjorde en konsert og nå snart gir ut sitt debutalbum. Et annet prosjekt som kun har gjort en konsert er
Bondens kongelige rådgivere
. I tillegg til det rent musikalske er Wærnes styreleder i
Klubb Nødutgang
, festivalsjef for festivalen
NØDUTGANG
og en av tre som driver
Go To Gate Records
.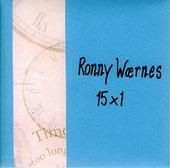 Ronny Wærnes – 15x1
+
cover
He started as a solo artist as Ronny and released his debut album "1965" (Ronny) CD-R in 11 numbered copys in November 2005, before he became Ronny Wærnes. As this played at festivals like
NØDUTGANG 2006
and
Bodø HardCore Festival #9
. At this time he also started the industrial-blues trio Ronny The Råne And His Men On The Måne. They changed their name to
Blaakraft
during the winter of 2007. Wærnes joined one off the oldest industrial bands in Norway;
Psykisk tortur
(Psychic Torture in Norwegian) during the spring off 2006. He had his debut concert with them at the NØDUTGANG 2006, a concert that was later released as
Live at Bremnes fort July 2. 2006
(
Go To Gate Records
).
As a solo artist he shall perform at the well known avant-garde festival in
Shiphorst
in Germany during the summer 2007. He played one concert in the spring 2007 as
Origami Emergencyka
. Wærnes also contribution to the
ZH27 international audio collaboration project
. On the 15x1 he has collected all 21 contributions on a mini album called 15x1 and was released in 15 copies. Several off the tracks are used in the sound collages released by
Zan Hoffman
.
Later he and his brother Espen startet a duo called
Espron
who did one concert before they disappeared into studio and will release their debut album soon. Another project Ronny Wærnes has been involved in are
Bondens kongelige rådgivere
. They have only had one concert as well. In addition to the music itself he is involved in the
club Nødutgang
, as well as leader off the festival
NØDUTGANG
ad is one off three who runs the label
Go To Gate Records
.
Ronny Wærnes – 15x1
+
cover
Linker av interesse/Links off interest;
#1
#2
#3
#4
#5
#6
#7
#8
#9
#10
#11
#12
#13
#14
#15
#16
#17
#18
#19
#20