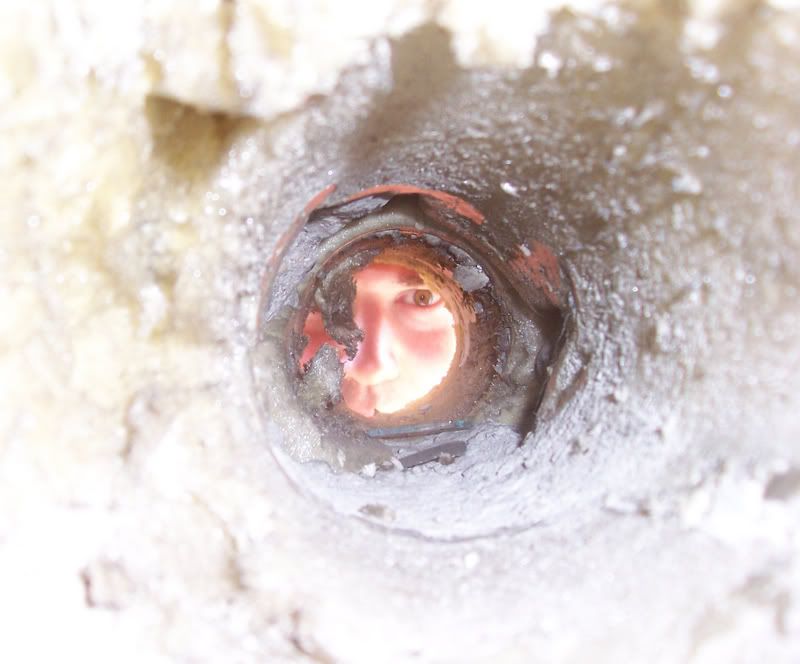 (foto/photo; Tore Stemland)
Solo prosjekt for
Lars Nicolaysen
. Her er det industri musikk inspirert av så vel
Lou Reed
sitt verk "
Metal Machine Music
" som verker av
Non
og
Whitehouse
. Oppfølgeren til 1) het "Power Failure" ble spilt inn men aldri utgitt i sin helhet, men et utdrag finnes på 3). På denne var
Psykisk tortur
gjeste artister. I anledning at
Go To Gate Records
har planer om å utgi "Power Failure" i løpet av året legges det ut en liten smakebit her, av hva man kan vente seg. Nervøse lidelser vakte i sin tid på midten av 80 tallet oppsikt i industri miljøene i mellom Europa hvor det meste av 1) ble solgt. Dette førte til invitasjon og bidrag på 2) utgitt av en av de ledende undergrunds selskapene i Tyskland på 80 tallet.
Nicolaysen har vært aktiv musiker i Bods rock miljø siden slutten av 70 tallet. Mest kjent er han nok for sitt alter pønk ego;
Skjit-Lars
som med sitt bidrag på "
Welcome to 1984
" (
Maximum Rock`n`roll
LP 84) var den første norske pønk artist på en vinyl utgivelse utgitt i USA. I tillegg har han vært fast i Psykisk tortur, X-omatic,
Terror for Jesus
og nå i
Humdinger
. I tillegg til å ha vært i band som
PLX 15
. Har vært gjestemusiker for alt fra
Bodø orkesterforening
til
Cakewalk
.
Diskografi: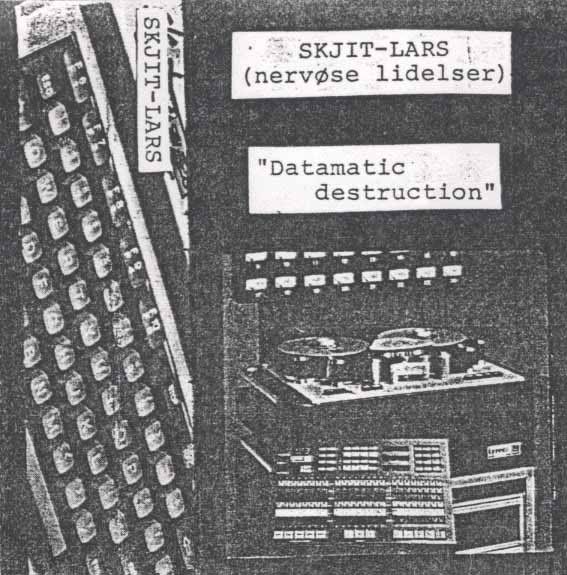 1) Datamatic Destruction (
Requiem
REQ 027) MC 85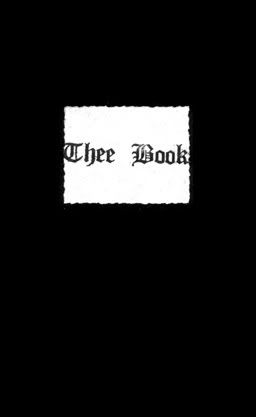 2) div artister - The Book (
Graf Haufen Tapes
) 2xMC i boks m/vedleggsark 85 Tyskland inkl: Den siste viking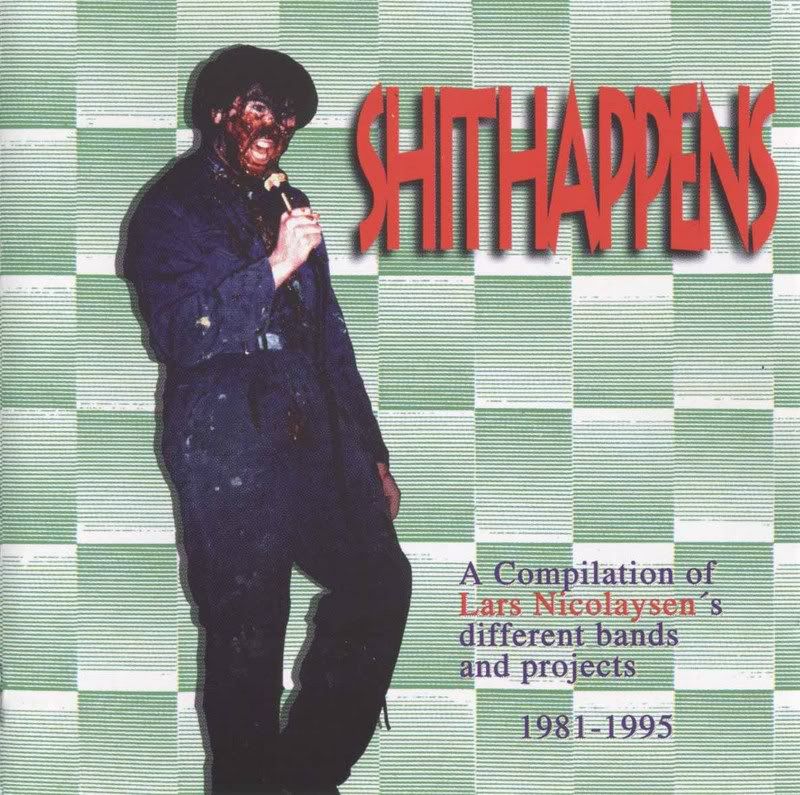 3) div artister - Shit Happens (Nicolaysen Records NCD001) CD 95 m/vedleggsark. Limited edition av 1000 nr ex. Inkl: Power Failure (Extract From...) (Noen få eksemplarer igjen på lager som kan bestilles
her
.)
Last ned;
Datamtic Destruction
(kun tittellåten)
Solo project for
Lars Nicolaysen
. NL is a industrial music orientet project that is inspired by
Lou Reed
album "
Metal Machine Music
" as well as off the music from
Non
and
Whitehouse
. The second album from NL called "Power Failure", was recorded but never released. Only a small part has been availible on 3). On this was
Psykisk tortur
session artists. After all this years will
Go To Gate Records
release the whole album sometime this year. So a little taste of what we have to expect is free for download now. Nervøse lidelser had a name in the industrial music scene in Europe in the 80`s. Most off the copys of 1) was sold in Europe, only a few was sold in his native country Norway. Because of his name in this Europen scene he was invited to contribute to 2).
Nicolaysen has been a musician in the rock scene in Bodø since the 70`s. He is probably best known for his solo punk act
Skjit-Lars
that had a track on the compilation "
Welcome to 1984
" (
Maximum Rock`n`roll
LP 84). That was also the first vinyl release in Amerika with a Norwegian punk musician. Nicolaysen has also played in bands like Psykisk tortur, X-omatic,
Terror for Jesus
,
PLX 15
and now in
Humdinger
. He has been session musician for a lot of bands and even an orchestra.
Diskografi:
1) Datamatic Destruction (
Requiem
REQ 027) MC 85
2) div artister - The Book (
Graf Haufen Tapes
) 2xMC in box with inserts 85 Germany. incl: Den siste viking
3) div artister - Shit Happens (Nicolaysen Records NCD001) CD 95 with insert. Limited edition of 1000 numbered copys. Incl: Power Failure (Extract From...) (Few copys left that can be ordered from
here
.)
Download;
Datamtic Destruction
(Only the titletrack)